The Real-Time Fraud Data Consortium
Be a part of the united front against fraudulent activity across all payment systems. Our consortium facilitates sharing of fraud data between banks, card networks, payment processors, and fintechs.
Visibility into fraudulent activity
across the financial ecosystem
Imagine your bank notices suspicious activity on your account and quickly moves to shut it down, but your fintech app continues approving transactions. Ideally, these parties should be communicating to protect your assets, but the infrastructure for such data sharing doesn't exist – until now.
Get Real-Time Fraud Data
Gain Insights into risk scores, reputation levels, blocklists, device fingerprints, behavioral biometrics, and more.
Eliminate Visibility Gaps
Unify fraud and risk scoring data from traditional financial institutions, fintechs, and emerging payment platforms.
Improve Fraud Detection
Arm your customers with better protection against ACH fraud, APP fraud, and many other modern scam techniques.
Tap into Network Effects
Leverage risk models that are constantly improving based on consortium member reports and transactional feedback.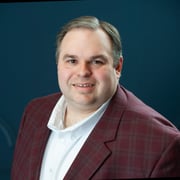 "By working together, we can improve fraud detection and recovery so that we can continue to innovate in the payments arena. We're proud to be a founding member of the consortium and believe this effort will help to curb fraud and keep money where it belongs."
D.J. Seeterlin - Chief Innovation Strategy Officer
Chesapeake Bank

How It
Works
Any organization that initiates or facilitates money movement can be a part of the consortium, which will operate based on the following:
Sardine's network of entity activity and risk-related signals will serve as the foundation for the shared database.
Universal identifiers (UID) will be created for entities transacting with Sardine or consortium members. Each UID will contain risk scores, reputation levels, and device and behavioral intelligence for complete and real-time risk analysis.
Consortium members can access UID information and associated risk profiles via an API, ingest data into their own risk models, and share feedback over time for continuous improvement.
The consortium operates under a legal framework, ensuring data sharing is compliant with privacy laws and regulations.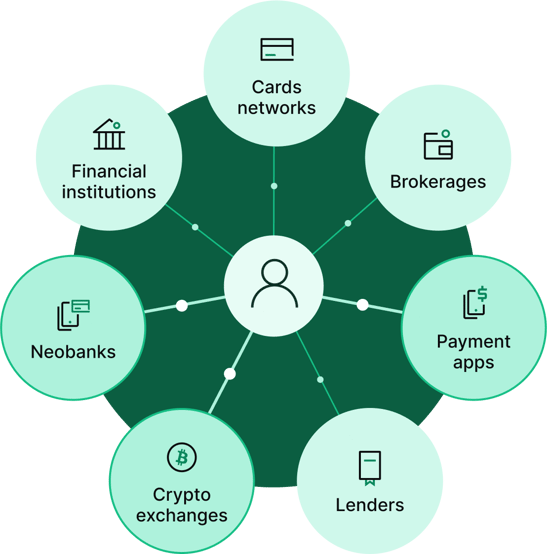 How to access
consortium data
1
Send identifiable information via an API to match an existing entity UID.
2
Enrich existing risk models with entity data in real-time to verify the entity with little impact to UX.
3
Send results feedback after each query to add to the entity's UID.
Frequently Asked
Questions
What is required to participate in the consortium?
Membership is predicated on participants being permissioned parties that can access appropriate data under existing legal frameworks, including the Gramm-Leach-Bliley Act and Section 314(b) of the USA PATRIOT Act, to prevent fraud and money laundering.
Participants are not required to proactively contribute any data. All that's required for participation is transactional feedback for each API call.
How will the consortium be governed?
The consortium is structured as an independent organization with a privacy-oriented data-sharing framework. Consortium members will own the cumulative data, and members will set up mutually agreed-upon operating rules and data governance to determine when and how the data will be used. Sardine will be an equal partner to any other consortium member.
Does participation in the consortium require customer disclosures?
All initial data-sharing use cases will be allowed under GLBA. Therefore, any data sharing is done under disclosures established with merchants contributing the data to prevent fraud. Moreover, we are working with FinCEN to be approved for data sharing under 314b, forming an association of financial institutions to prevent money laundering. We will have additional protections under this designation to share PII data without additional disclosures to the customer.
Is the data anonymized?
All inquiring information and feedback data is anonymized amongst consortium members.
How can I test this consortium?
The API is available for proof of concept (POC) arrangements. Interested parties can access the API for 90 to 180 days to score ongoing transactions. Alternatively, you can send 90 days of previous transaction activity and we'll score those transactions against known results.
How will the consortium handle false positives and other forms of entity resolution?
The technology behind the data-sharing framework has built-in controls preventing re-identification, and members can review the tech stack fully. Founding members of the consortium will decide various operating rules.
Join the Fight

Against Fraud
Are you a fintech, a financial institution, or a crypto company looking to enhance your risk management? Connect with us today to learn how you can be part of this fraud fighting initiative.